The Goddess Unveiled
---
This course includes vital information on feminine well-being, health and beauty. Included are experiential exercises of dance, massage, healing and meditations for personal transformation. We also offer you a special process for rewriting your inner beauty script, awakening your inner and outer Goddess in all of her splendour.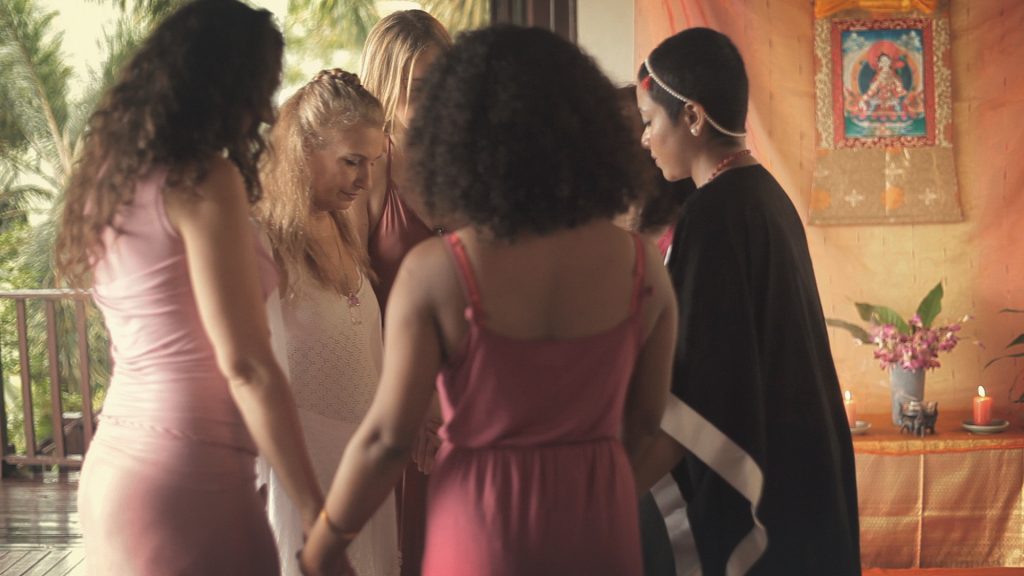 How we feel about ourselves as women is of paramount importance for fulfilment in relationships and in life as a whole. As we relax into our innate nature of love and compassion, we discover a tremendous, ever flowing resource of feminine power, beauty and resilience.
In this module, we offer a transmission for loving yourself and from that fertile soil planting a garden of love, which nurtures balanced relationships with others. She who is anchored in the power of love can easily learn the necessary tools for evolving within an intimate relationship.
All of us have some sensitivity about the issue of appearance, as it connects deeply with our identity and feelings of self-worth as a woman. When we love ourselves, this inspires us to take care of the body and is reflected in our outer beauty. Through awakening our sensual aliveness and learning how to care for our inner and outer physical form, we are able to discover and recognize our own and each other's beauty. Come and celebrate your divine feminine nature in a safe and accepting circle of women.
This course is a deeply moving and profound personal journey for all women, whatever your age and shape and however you feel about yourself now.
---