To become an Affiliate to sell online courses hosted on our platform please follow these steps:
1. Create your account.
To register -> In menu find MY ACCOUNT -> LOGIN

2. Fill in the form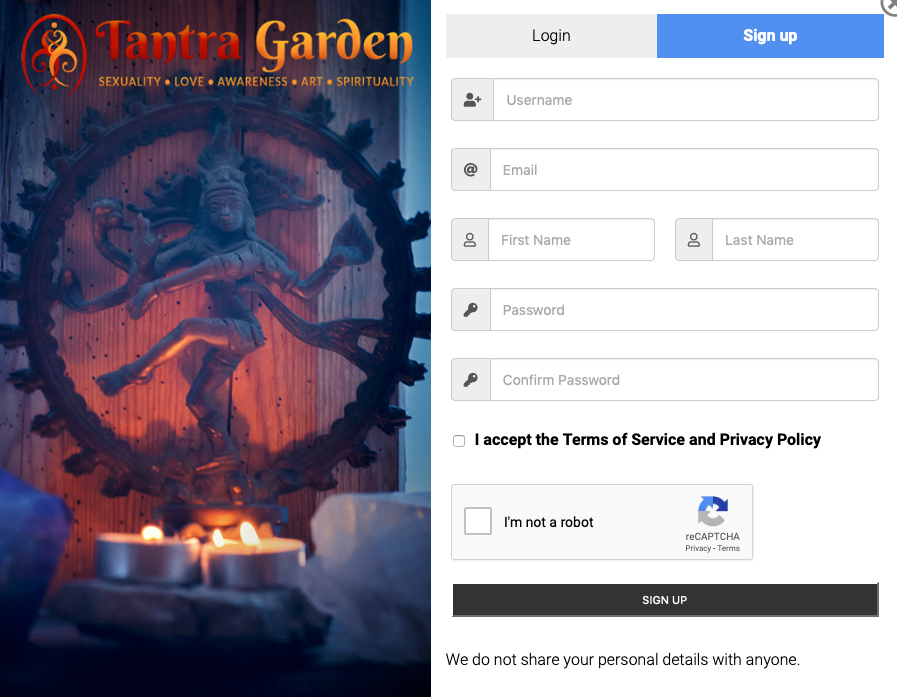 3. Let us know
Please let Ninad know that your account has been set up.
For this purpose use the contact form in the footer of this page.

1. YOU WILL BE ASSIGNED TO THE SYSTEM WITH YOUR PERSONAL NUMBER

2. YOU WILL RECEIVE PROMO IMAGES

3. YOU WILL RECEIVE VIDEO LINKS FOR PROMOTIONAL PURPOSES

4. YOU WILL BE INFORMED ABOUT PROMO COUPONS IF THEY EXIST
3. Comnplete your registration
Once your Affiliation is manually approved by admin, which you will be informed via email, you may login through the website again.
After LOGIN in menu please click MY ACCOUNT -> MY ACCOUNT

4. Account page – Affiliate
On the account page you will find all information.
When you click on AFFILIATE you details will be displayed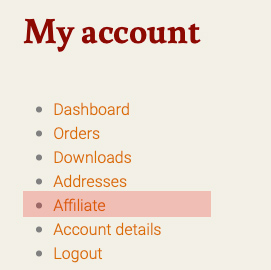 Affiliate Reports
Here you may see all your sales in real time with details of your customers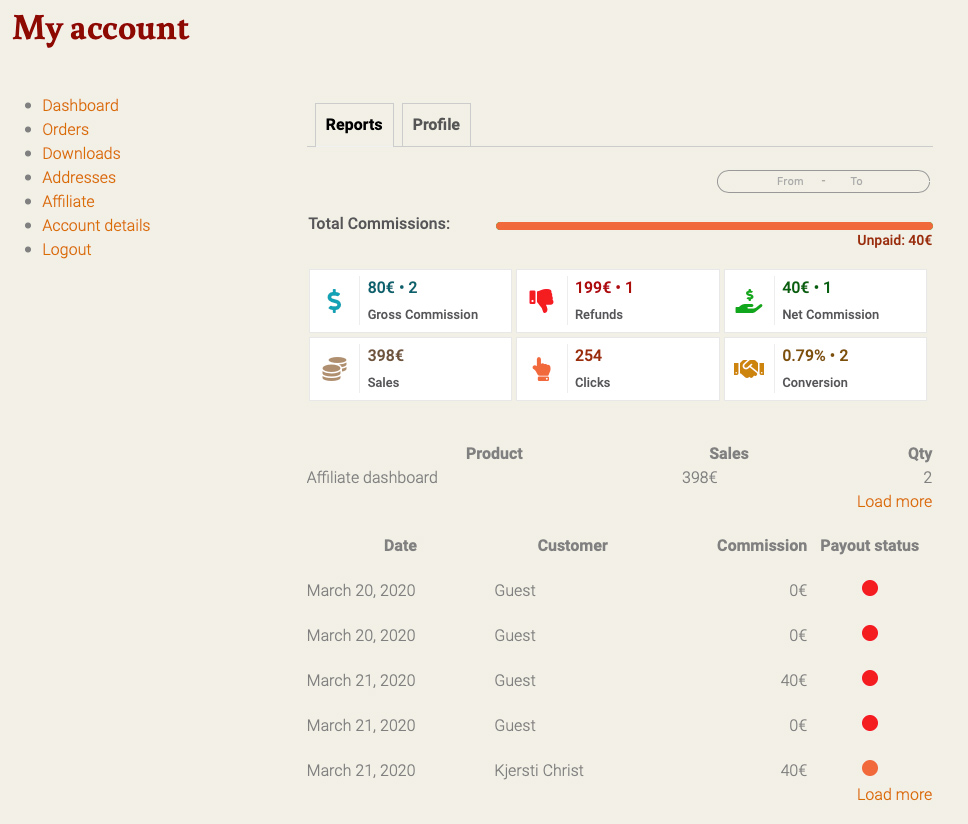 Affiliate Profile
Here you generate all links for your Affiliate program.
You see here your Affiliate number which must be added to all your links.
Link for Landing page is:
https://www.tantra-garden.com/the-goddess-essence/?ref=#
where # must be replaced with your affiliate number
IF YOU ARE NOT SURE HOW TO USE AFFILIATE LINK PLEASE CONTACT NINAD PERSONALLY VIA SKYPE.