7 exquisite massages for aligning body-mind-spirit.
When we dive into the art of giving and receiving massage, it is such an empowering, pleasurable and beautiful journey!
I invite you to follow your bliss as you enter the sublime world of Tantra through loving touch.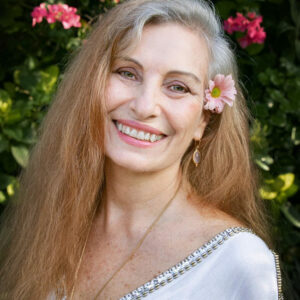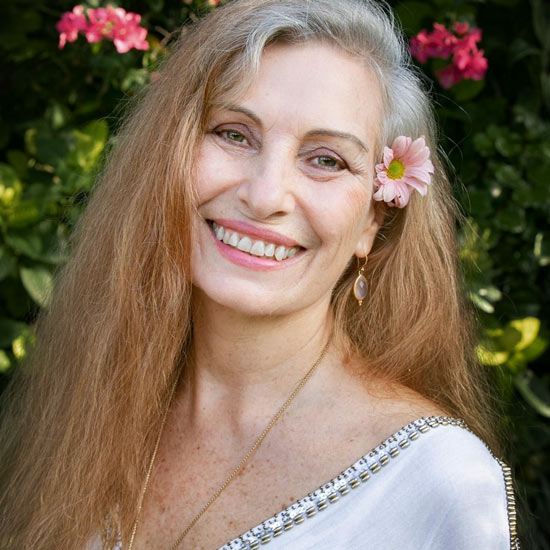 Discover Seven Masterful Tantra Massages
---
My Team and I developed this series of massages so that everyone can taste the ecstasy of Tantra through loving, conscious touch. The chakra system is an important gateway into expanded consciousness.
During this course you are receiving a transformative transmission of each chakra through these guided massages.
The Art of Massage
During the Tantra Mastery Series of 7 weekends, my team and I developed 7 massages, specifically targeted for each of the chakras. It is these massages that you are learning during this online course.
Not everyone is able to travel to come to a group or to a series of 7 groups and go on a Mystery School tour of their chakra system. But many people will be able to practice the 7 chakra massages at home, being expertly guided through the video presentations of each massage.
You will see our wonderful friends, Devi and Jan doing these massages with simultaneous voice guidance from Sarita. Taste the glory that is inherent in your chakra system and let your consciousness expand as you give and receive 7 unique massages, harmonising body, mind and soul.
What you will receive by doing this course:
❁ Discourse on the history and practical application of Tantra in today's world.
❁ Inspiring and revelatory discourses on each of the 7 chakras.
❁ 7 massage methods, guided in real time.
❁ Experience the bliss and spiritual expansiveness that is inherently possible in us.
❁ What better way to live it than through massage?
❁ You are getting the very heart of the transmission of each chakra through this series of massages.
❁ 7 lessons carefully crafted and guided by Tantra Master Ma Ananda Sarita and beautifully shot by Film Maker Martin Ninad Vrabko.
❁ 23 videos with a total length of 10 hours of high-quality content.
❁ Complete discourses, full guided massages, audio tracks for each massage.
❁ Lifetime access to the course.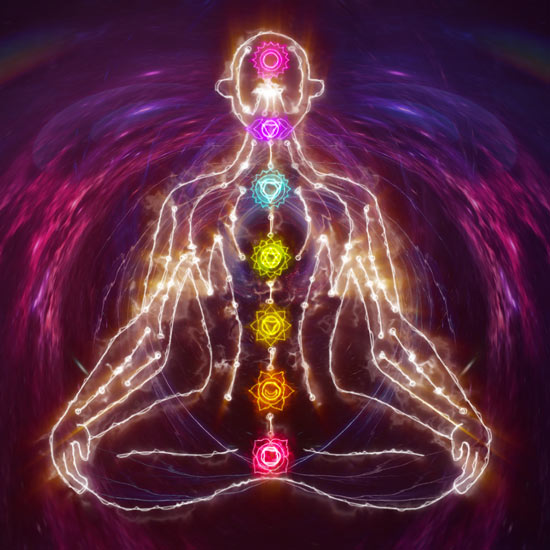 Introduction to the course
Discourses and insights into:
What is Tantra?
About Massage.
Chakra System.
Chakra System Polarities.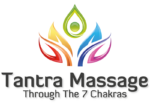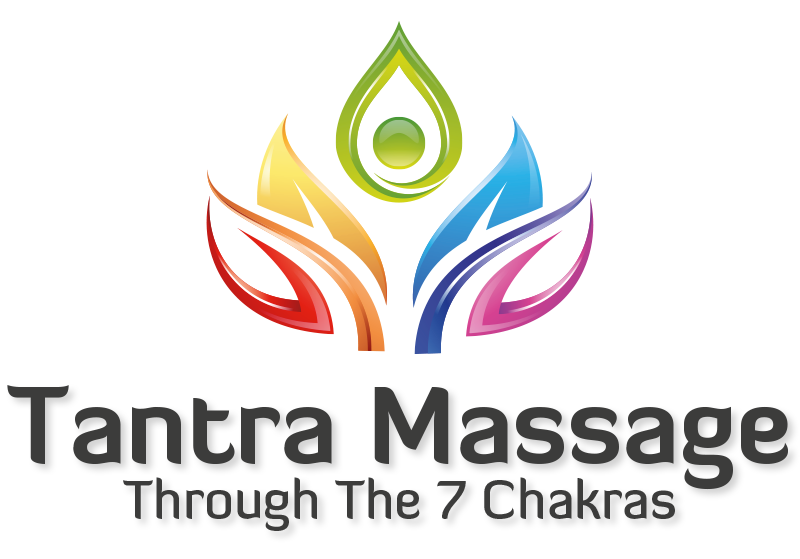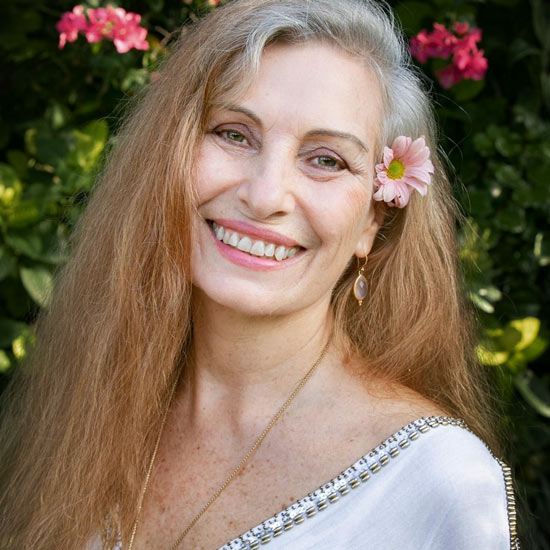 Ma Ananda Sarita
Tantra Master
"Mystics have always been telling us that the deeper we can enter into present moment awareness, the more powerfully we will discover reality. We can discover an enlightened state of consciousness by being fully in the present. Massage is a very effective way of bringing us into the present, through the intensity of physical pleasure."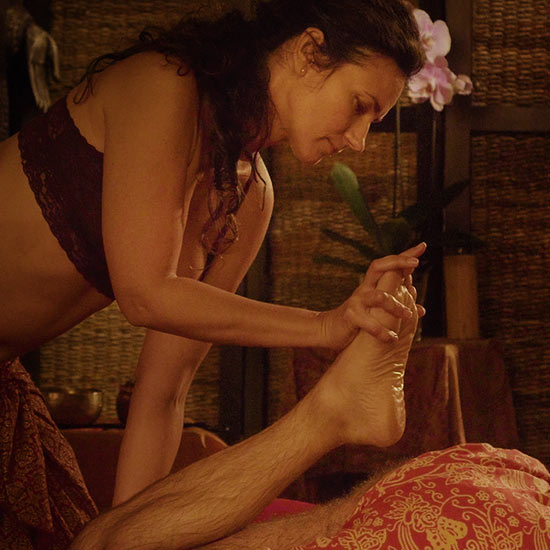 Mûlâdhâra Massage
1st Chakra Massage
When we work with the Mûlâdhâra chakra, we need to take into consideration that it is centred around security, groundedness, rootedness, earthiness, instinctual animal nature and sexuality.
First and foremost, we want to feel that we are solidly here on this earth, in this body, that we are comfortable with being in our body, that we are enamoured with our own pleasure and inner ecstasy.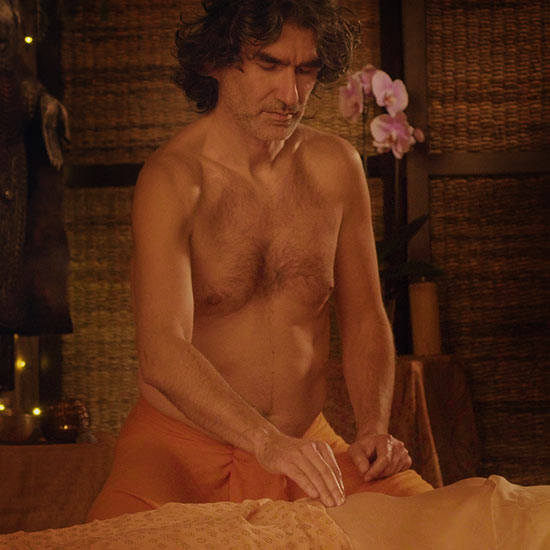 Svadhishthana Massage
2nd Chakra Massage
This massage invites us into a space where we can access emotional fluidity.
It is a very powerful center, particularly for the feminine within us.
When we tune to the second chakra, simultaneously we enter a watery and changeable world. The way to access it is through our vulnerability, softness, receptivity, allowing and letting go.
This massage is supportive for all of these qualities.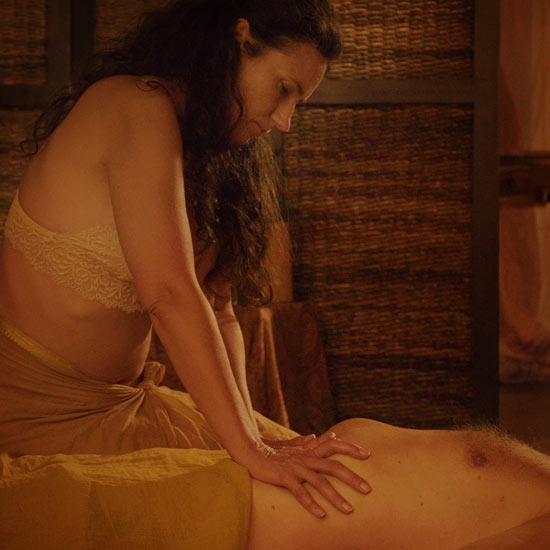 Manipura
3rd Chakra Massage
This massage is all about becoming vast enough to contain contradictions in life.
When we are faced with many contradictions, the tendency is to choose one and reject the others; to choose one side and reject the other side. This creates a kind of internal war, internal stress.
When we can focus on expanding ourselves to become vast enough to contain all the contradictions, suddenly we find peace within, because we're allowing all these different aspects of life to be present in us at the same time.
Through this, we discover wholeness. Like a radiant sun we are able to shine our light on all aspects of life.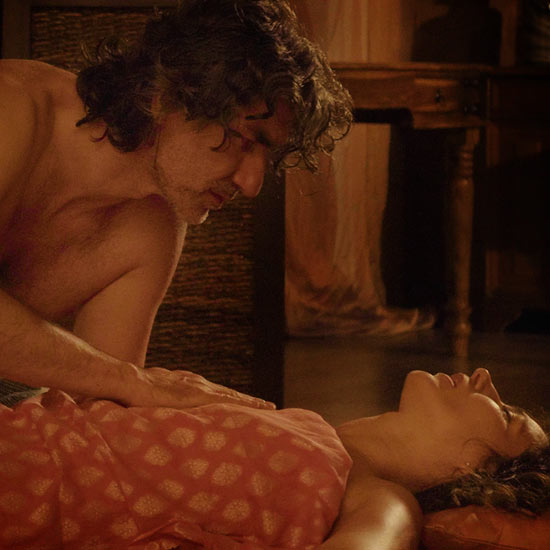 Anâhata Massage
4th Chakra Massage
The Anahata chakra takes us on a journey deeper and deeper into the heart principle.
There is something in Chinese medicine, which is very interesting. They describe different layers of the heart, that we have a heart protector and then as we go deeper, we can touch the true nature of the heart, the deeper resources of the heart and the heart chakra.
There is an ancient saying, that 'God is love or love is God'. In the most profound aspect of the heart chakra we will experience God, living in our heart as infinite love.
The heart is always radiating love, because love is the essence of life on this planet. If we go deeper into what it means to be human, we will always come to love and only love.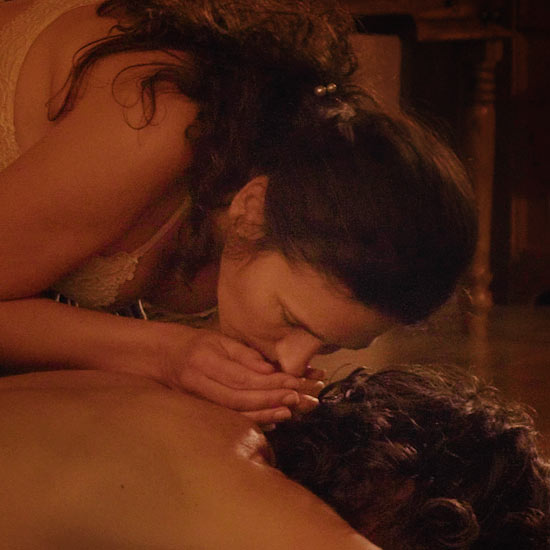 Vishudda Massage
5th Chakra Massage
In this massage we are using toning together with touch.
The fifth chakra invites us into expression through sound of the ultimate truth of creation. It inspires us to become a co-creator with the divine. As we dissolve the egoic mind we allow the divine to speak and take action through us.
This massage is awakening our whole body to subtle vibrations, tuning us like a musical instrument to the soundless sound of cosmic consciousness. It is a rare and sublime experience to melt into infinite Om, through the combination of sound and meditative touch.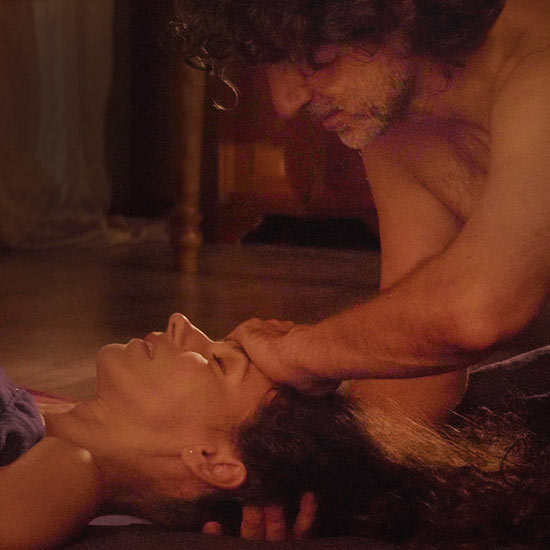 Ajna Massage
6th Chakra Massage
Ajna chakra massage, working with the third eye center is very powerfully opening us to our soul light and letting this soul light inhabit the body.
The giver is in a sublime state of mystical energy as they're giving the massage. The receiver is drawn slowly, slowly into the same exquisite soul light, etheric presence.
We are working not all only with the body and the chakras, but also with the energy bodies during this massage. It is an exquisite space of body / soul integration.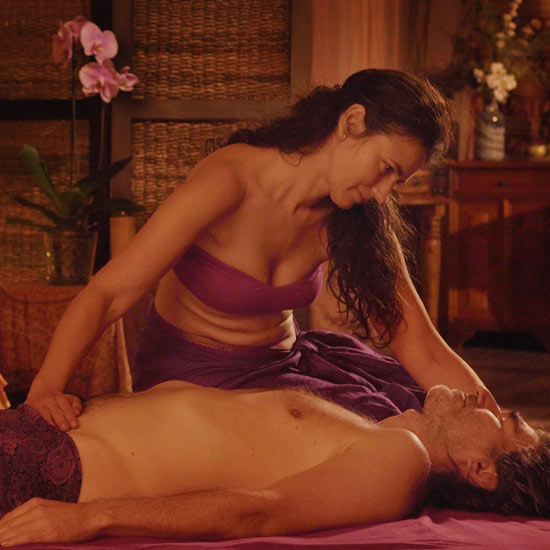 Sahasrara Massage
7th Chakra Massage
When we come into resonance with the crown chakra, we are entering universal consciousness. This universal consciousness contains all that is. The 7th chakra contains all of the chakras within itself. The whole journey from sex to superconsciousness is contained in the Sahasrara chakra.
This massage offers a multidimensional experience of reality, integrating heaven and earth. We are massaging the whole body, including each chakra, but with special emphasis all around the crown chakra. It is a unique healing experience.
At the end, there is a special bonus Tantra Technique that can be practiced by couples, during lovemaking.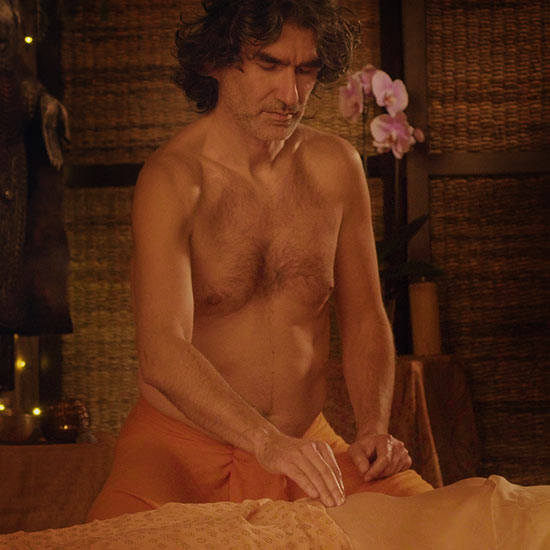 Some people carry a misconception about Tantra Massage, believing it to be a massage with a 'happy ending.'
This approach is not an authentic Tantra massage. Our physical energy can take two different pathways, either moving our vital energy down and out for procreation or in and up for transformation.
Tantra Massage works with our vital energy, inviting it in and up through the chakra system, thereby opening our central channel leading to full body pleasure states and a body, mind, spirit connectivity.
There are many techniques of Tantra Massage but the general transmission will be focused on the integration of sexuality, love and spirituality.
This happen easily and naturally when there is no goal and when energies of the entire chakra system are awakened.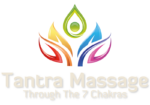 Ma Ananda Sarita, Tantra Master
Ma Ananda Sarita is a world-renowned Tantra master and mystic offering courses, retreats and trainings throughout the world. Having lived in Osho's physical presence for many years and received direct transmissions from him on Meditation and Tantra, she is true to the spiritual essence of Tantra and guides her students on the path of self-realisation. At the same time, she helps people to transcend the psychological issues which are carried as a result of cultural conditioning and past experiences. She is also a master healer, author and producer/ director of Tantra online courses and Tantra Meditation CDs.
Sarita has developed and teaches: a 7 level Tantra Soul Mate training for couples, Master Lover Immersion for couples, Ocean of Bliss Couples Retreat, The Vigyan Bhairav Tantra Retreat, Tantra Mystic Massage Training, Tantra Teacher Training, Goddess Essence Teacher Training and the Tantra Transformation Retreat. She teaches together with members of her Kaula Team. Each year, Sarita also hosts the Tantra Essence Festival, an occasion to enjoy Tantra, Live Music, Dance and Yoga.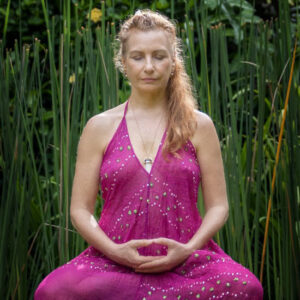 About the Tantra Massage Course Through The 7 Chakras, Sarita says:
"Mystics have always been telling us that the deeper we can enter into present moment awareness, the more powerfully we will discover reality. We can discover an enlightened state of consciousness by being fully in the present. Massage is a very effective way of bringing us into the present, through the intensity of physical pleasure."
Sarita's Story
"I had the great good fortune of having a beautiful love story with a massage therapist who was also a teacher of massage, meditation and Tantra. I was with him for 12 years. During this time, I learned massage from him. I used to practice by giving him massage.
He was never quite satisfied with my technique. He kept giving me more and more refined indications about the art of massage until finally one day (after approximately five years of practicing massage with him) he said to me, "Now the disciple has surpassed the master" and then he bowed down. I also bowed down in deepest gratitude.
I learned so much about touch from this beloved and I'm eternally grateful to him. All of these different aspects that I have been learning on my journey, whether that be through meditation, touch, Tantra, listening to Osho for many years, being one of his mediums and receiving his divine transmission day after day—through all of these myriad experiences I became ripe and ready to begin teaching. My teaching is simply an overflowing of gratitude for the multidimensional gifts that have been showered on me.
I am offering you here, in this course, a doorway into your own inner divinity, through the body, bliss, conscious touch and pleasure.
Welcome on this journey!"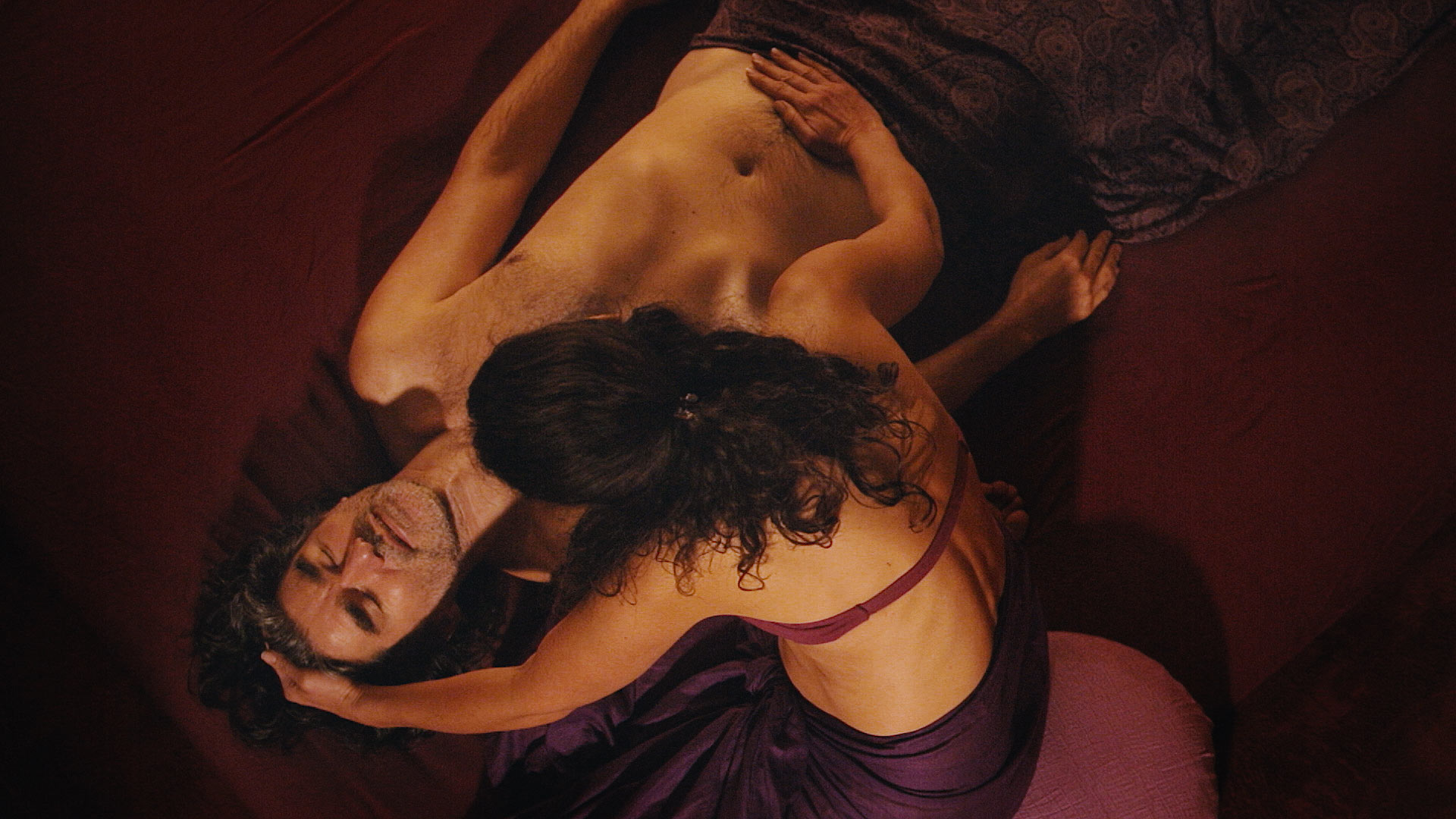 Are you looking for?
❁ A comprehensive massage system for building and circulating ecstatic energy in the body?
❁ How to improve your intimate life?
❁ Touch as a healing approach?
❁ A deeper understanding of the chakras and how they work?
❁ How to bring Tantric principles into everyday life?
If so, you have found yourself in the right place at the right time, with the best course to fulfil your needs!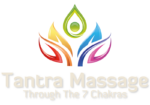 Gratitudes
I would like to thank the following amazing individuals who have contributed one way or another to the creation of these massages and to this course:
❁ Geho, who taught me Ayurvedic Yoga Massage and especially, his exquisite version of it which is an integration of Ayurvedic Yoga Massage and Holistic Massage.
❁ Roxana Padmini, Chintan Aelgar and Suta Bodhisatvaa who were my co-teachers for the first series of  seven Inner Mastery groups where these massages were developed. The massages of chakras 2, 3, 4, 5 and 6, were a co-creation by all 4 of us working in synergy.
❁ Supragya Bartlam, who as my business manager, has been with me as a very valuable friend, advisor and manager, every step of the way in the development of all of my online courses.
❁ Devi and Jan, our incredibly gifted actress and actor for this course, who brought so much precision and charm to the giving and receiving of these seven massages.
❁ Martin Ninad Vrabko, director of photography and his filming and editing team: his lovely wife Rani and his colleague Jacob.
❁ Erick Tejas and Modestas Stonkus who teamed up to film my discourses and voice  over recording in Bali.
❁ Oleg, (our marketing manager) and team.  This course was able to find it's way to you because of his intelligent strategy on how to help you discover that this course exists!
❁ Osho, my spiritual Master, who has given so many genius  insights and teachings on Tantra, Love, Meditation and Massage. It is his grace that infuses everything that I do and am.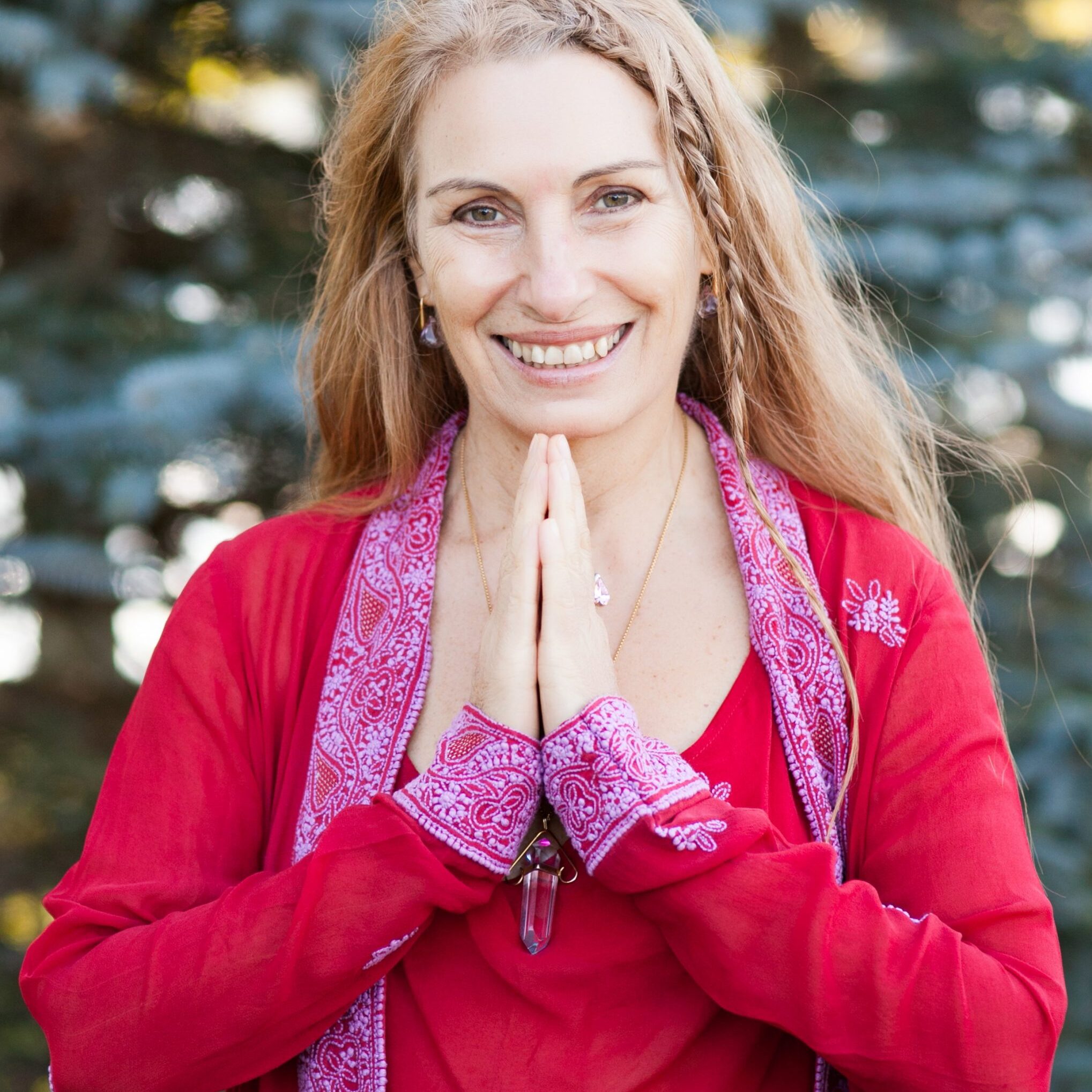 Ma Ananda Sarita
Tantra Master
My Promise To You / Guarantee
When I am teaching, I am involved 100% in the process of teaching and offer the very best I can each and every moment.
It is my guarantee that by participating in this course you will be inspired to open up more of your potential than you may have ever dreamed was possible.
And if you are really courageous and bring your own 100% to the process, then together we can make magic happen in your life.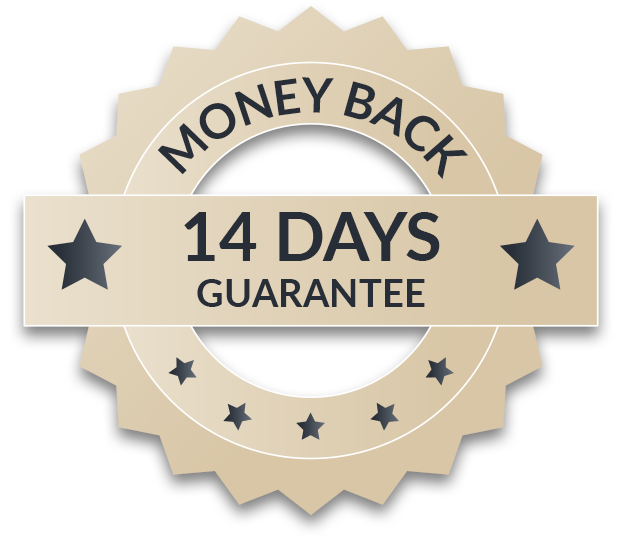 If you are not happy with the content or this course will not meet your expectations, please let us know and we will send you your money back. A refund is only available within 14 days of the actual purchase.