5th Chakra is a purification center, where we begin to glimpse pure consciousness. It is associated with discernment, creativity and self-expression through voice, inspiration and eloquence in speech.

The thyroid gland is intimately connected with the manifestation of higher states of awareness in our physicality.
From 5th chakra consciousness – we can begin to participate with co-creation – which of course requires both masculine and feminine principles embodied in the Hindu Deity Ardhanareshvara (who is depicted as a being with a body that on the left side is woman and right side is man). This deity in dancing form is Nataraj –who dances all creation into being.
The ego is transcended and we begin to experience oneness, this is self-realisation the first opening of enlightenment, the person becomes a channel for divine expression. Guilt is the feeling that most often restricts this chakra.
The success and failure in one's life depends upon the state of this chakra. Here the passions are harmonised through manifestation.
Thus meditation on this chakra is often soothing and purifying. It gives a feeling of clarity and lightness. A person focused on this centre becomes a master of words. Our vision extends into the past, present and future.
---
Visuddha – Throat centre brings lessons:
The portal to Self-realization. To become a co-creator with the spirit of nature.
To become a vibration of sound and then melt into the opposite polarity.
(SHIVA SUTRA) "Hear the sound of your name and through this sound, all sounds.
Meditation takes us easily into the state of no-mind and meditation by emptying the mind through Gibberish.
Discover your values and learn to accept the values of others. Refine your values over time to serve your soul calling.
We can only manifest what we are passionate about. Discover your key passions and articulate them in a way that existence can support you to manifest what you truly want.
Live the result and the cause follows.
What lingam has to say to us? What is his true?
Liberating masculine energy through vocal expression.
Liberating feminine energy through vocal expression.
Opening the Chakra system in a dynamic partner meditation.
A creative expression of what it is to be woman, what it is to be man.
Become the creator of your own destiny through the dance.
Explain about the potential of the 5th chakra to offer self-realization, when a person becomes a channel for the whole, ie co-creator with the divine.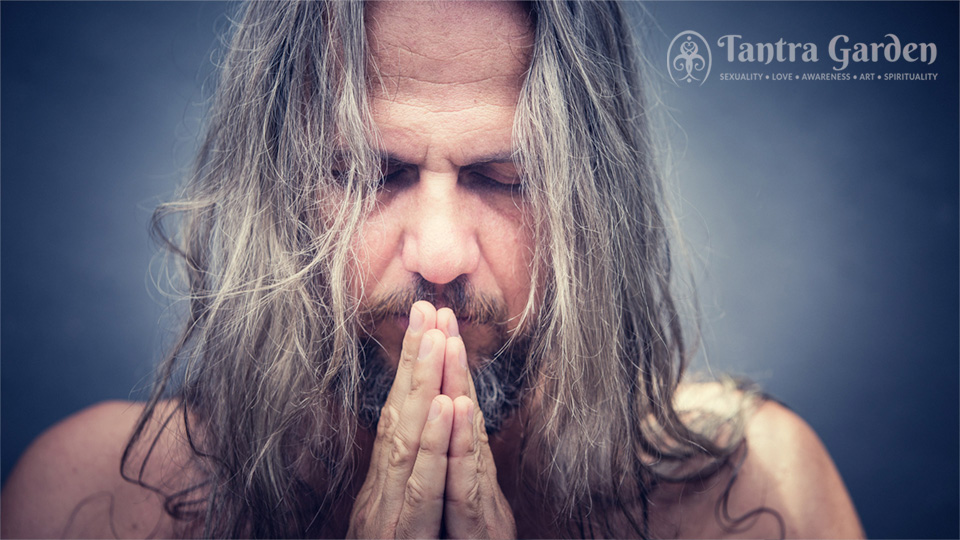 ---
Workshop themes
Creativity
Ability to express ourselves
Ability to listen with open heart
Working with life values
Repeating life pattern and its transformation
Massage and body work
---
Who is this workshop for?
These weekends are residential and open to singles and couples as well. We will explore our physical, energetic and emotional experiences through various tantric practices as meditation, dance, exercises and massage, within a peaceful, gentle and respectful environment. Singles are welcome & couples are respected.
---
Fifth chakra in balance brings
Ability to speak our deepest truth, the truth of our soul.
To be e a co-creator with the spirit of nature.
It is masculine in aspect, a center of the male, father principle. In its refined aspect it represents the channeling of spiritual truth and the attainment of the inner guru or self-mastery.
Fifth chakra out of balance causes
The person will feel strangled in their expression or may have an egoistic and greed based manifestation of creative energy.
---
Certificate
If you complete all 7 weekends, you will receive a certificate.
---
Boundaries awareness
This training should by no means be considered as an opportunity for swinging meetings nor erotic or sexual encounters.
---
Prices for weekend workshop
---
Workshops From Sex to Superconsciousness 2020 - 2021
Slovakia - Lesná záhrada venue
---