How can each one of us contribute to peace?
We are currently in the middle of a serious conflict with unprecedented consequences.
The whole world is watching and people everywhere are helping and doing what they can to create a positive outcome.
Much is being done on the physical plane and on the subtle planes of reality, and many thanks to all!
These efforts can be enhanced and the effect multiplied by support through meditation and prayer.
And that is why we would like to make available a method that works on a collective level to invite peace through the power of the heart.
As above so below.
Contemporary science and psychology have long pointed out that unresolved conflicts on a personal level escalate into conflicts in the group (family, work).
These then turn into conflicts in the wider circles of society, and then eventually into global conflicts.
Meditation facilitated by Ma Ananda Sarita
The meditation we propose offers three dimensions of transformation through love. 
Transforming yourself

Transforming the consciousness of those people you know

Transformation of planetary consciousness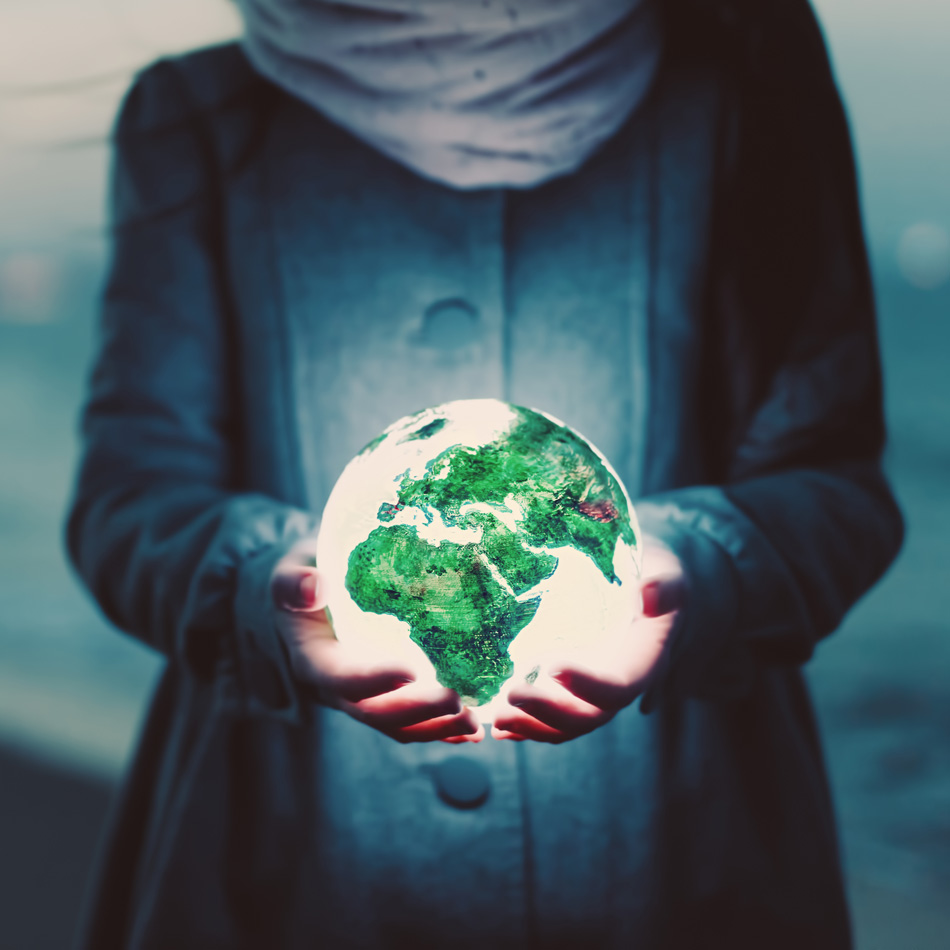 We are on the threshold of a new era.
Every conflict brings the potential for transformation and awakening.
We live in a time when quantum physics is revealing to us the immense potential to change not only our lives but the overall behavior of society.
Using our ideas, thoughts (which create measurable vibrations) each and every one of us has an amazing potential to contribute to this transformation because each and every one of us has a heart.
The heart has been considered since ancient times as the place of transformation, where every poison can be transformed into nectar.
Meditation is the key to the door.
95% of people may be angered, outraged or laugh at this idea. And 'Yes, it's okay'. We are taught in school to evaluate things based on the mind and to judge things without trying them first.
But the potential for change lies in experience, to experiment with the unfamiliar and only form an opinion based on lived experience.
This is why we would like to invite you to try this simple method of meditation at least once! The results are astonishing in bringing peace on a personal, societal and global level.
All you need is 30 minutes out of your day, a quiet space for yourself and with speakers or headphones for moving through this guided meditation process.
Atisha's Heart Meditation
The heart by its very nature transforms everything into love. This is a quintessential Tantra practice, as it transforms poison into nectar.

Atisha, a great Tantra Master from Tibet, was a devotee of the Goddess Tara and Tara is a goddess who is dedicated to helping alleviate suffering in the lives of human beings.

Atisha developed many ways and means to alleviate human suffering and this method is one that he created for the benefit of all beings.
This meditation contains the secret for attaining inner mastery, if practiced over a certain period of time as a dedicated practice. However, even doing it one time has immense power to offer positive transformation.
Given the current world situation we believe this powerful, love-infused meditation is needed now more than ever and are making it freely available for the foreseeable future.
If you like the idea of supporting the world in this way, please share the meditation with as many people as you can.
So much more is possible if we act together in this way!
Atisha's Heart Meditation – Introduction
Atisha's Heart Meditation – Guided Meditation
Before meditation.
Find a comfortable position sitting with spine upright, straight but relaxed.
Place hands together in your lap and put right hand above the left hand.
Connect thumbs, allowing the energy flow.
Relax your shoulders, move them down and backwards.
Close your eyes and relax your face muscles.
Connect tip of your tongue to soft palate (the upper part inside your mouth).
Let go of all your thoughts which are usually present in your mind.
Now it is time when you may relax and empty your mind, finding your balance.
Be here and now.
Focus on your breath which brings calmness and relaxation.
Sense your in-breath and out-breath.
Witness how breath becomes slower and slower.
Anytime you get lost in your mind, or you find yourself tired, please come back into the meditation and into breath awareness.
1. Transforming your own suffering. (10 minutes)
With each in-breath, breathe your own suffering from past or present deep into the center of the heart chakra. The heart will transform this suffering into love. With every out-breath, breathe out love and compassion from the heart.
2. Transforming the suffering of people you know. (10 minutes)
With each in-breath, breathe the suffering of people you know, friends, family, colleagues, deep into the center of the heart chakra. The heart will transform this suffering into love. With every out-breath, breathe out love and compassion from the heart.
3. Transforming the suffering of the world. (10 minutes)
With each in-breath, breathe the suffering of the world, (world's problems) deep into the center of the heart chakra. The heart will transform this suffering into love. With every out-breath, breathe out love and compassion from the heart.
It is recommended to practice this meditation 21 times, for 21 days in a row.
Relevant resources
Can group meditation bring World Peace? Quantum Physicist, John Hagelin explains.
Why violence clusters in cities – and how to reduce it.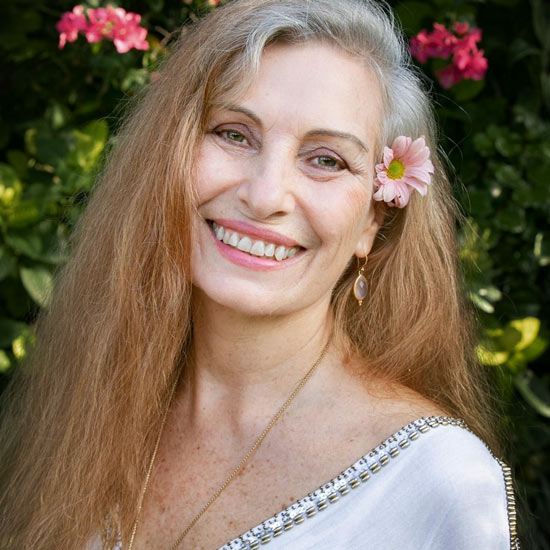 Ma Ananda Sarita is a world renowned Tantra master and mystic offering courses, retreats and trainings throughout the world.
Having received a direct transmission from Osho, she is true to the spiritual essence of Tantra and guides her students on the path of self realisation.
At the same time, she helps people to transcend the psychological issues which are carried as a result of cultural conditioning and past experiences.
She is also a master healer, author and producer/ director of Tantra online courses.
If you like this meditation and wish to experience more like it and to find out more about the work of Ma Ananda Sarita please visit her new websbite  www.anandasarita.com and sign up for her free newsletters or Facebook or Instagram posts.
Living in Beauty and Love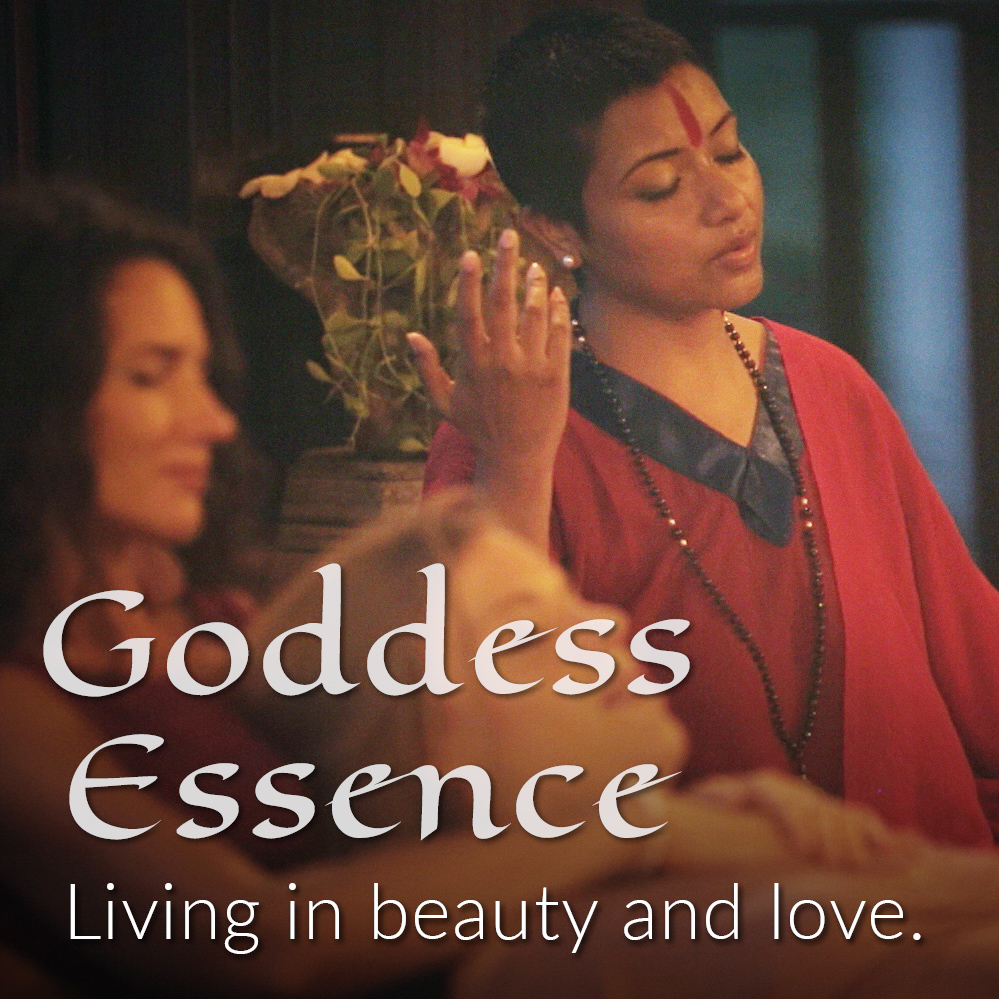 The Goddess Unveiled
This course includes vital information on feminine well-being, health and beauty. Included are experiential exercises of dance, massage, healing and meditations for personal transformation. We also offer you a special process for rewriting your inner beauty script, awakening your inner and outer Goddess in all of her
In the course you will find 13 lessons. Each and every one has theory – a discourse, Meditations and rituals filmed in full length, so you can participate as though at the real event.
Course includes lessons, meditation, rituals, interviews, recipes, massage guidance, bonus material and more.
In 38 videos, a total length of 28 hours, you will find high quality content recorded by experienced professionals of film as well as Tantra.